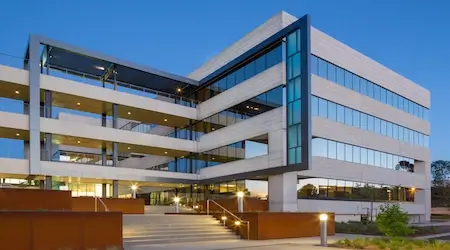 MetroCity Capital Group is proud to provide commercial financing for all types of commercial properties throughout the United States. Our expert team of commercial loan officers has over 30 years of combined experience in the industry, ensuring that we can provide customized solutions to every client's unique needs.
Our commercial financing options include loans up to $100,000,000, allowing us to offer funding for projects of all sizes. This financing can be used for a wide range of commercial properties, from office buildings and retail spaces to apartment complexes and industrial properties.
We understand that every project is different, which is why we offer flexible financing options that cater to your specific needs. Our max loan to value ratio is 80%, which means we can fund up to 80% of the property's appraised value. Additionally, our max loan to cost ratio is 85%, allowing you to cover up to 85% of the total cost of the project.
With our commercial financing options, you can expect competitive rates, flexible payment terms, and exceptional customer service. Our goal is to help you achieve your commercial real estate goals, whether you're looking to purchase a new property, refinance your current mortgage or obtain funds for expansion or renovations.
We also offer a streamlined application process, allowing you to receive pre-approval in as little as 48 hours. Our team of commercial loan officers will guide you through the entire process, ensuring that you have complete clarity on all loan terms.
If you're looking for commercial financing options that can help you achieve your business goals, look no further than MetroCity Capital Group. Contact us today to learn more about our financing options and how we can help you get the funding you need for your commercial property.